Panel 4
IDENTITY IN UNITY AND DIVERSITY – THE WAR INSIDE AND OUTSIDE
SLADJANA DJORDJEVIC – panel Chair
FRAGMENTATION OF THE SELF: INTERNAL OR EXTERNAL SPLITTING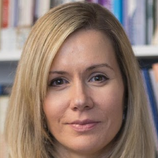 Sladjana Djordjevic, MA in clinical psychology, Accredited Body Psychotherapist, Chair of Serbian Association for Body Psychotherapy and a member of EABP Council. Holder of the National and European Certificate for Psychotherapy.
She has been practicing Body Psychotherapy for 15 years in an individual and group setting. Founder of "Body psychotherapy Centre" in Belgrade where she leads CPD workshops for psychotherapists: "Embodiment in psychotherapy" and "Trauma-path of recovery".
She is specialized in working with trauma, psychosomatic issues and early development.
THOMAS RIEPENHAUSEN
THE PLACE OF THE PSYCHOTHERAPIST IN PEACE AND WAR
Thomas Riepenhausen is a Berlin-born body psychotherapist in Portugal. He trained in Biodynamics and Biosynthesis.
Further interests are Reichian Work Democracy and forestry.
He has served in EABP as a member of the Board and of the Ethics committee.
ALINE LAPIERRE
SHOCKS TO THE HEART: THE VOICE OF BROKEN CONNECTION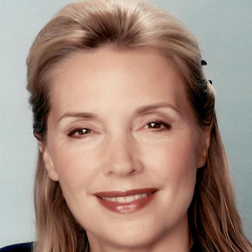 Dr. Aline LaPierre is co-author of Healing Developmental Trauma: How Trauma Affects Self-Regulation, Self-Image, and the Capacity for Relationship, published in twelve languages. 
She is the founder and director of The NeuroAffective Touch Institute and creator of NeuroAffective Touch® teaching therapeutic touch as a vital relational bridge to overcoming developmental trauma.
Dr. LaPierre taught in the Somatic Doctoral Program at Santa Barbara Graduate Institute for ten years. Currently, she is Editor-in-Chief of The International Body Psychotherapy Journal (IBPJ).
ENVER ÇESKO
THE NEW IDENTITY OF BODY PSYCHOTHERAPISTS IN  A TIME OF UNCERTAINTY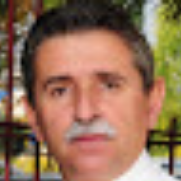 Enver Cesko is a Clinical psychologist with 40 years of practice, body psychotherapist for 22 years, positive psychotherapist for 20 years, international master trainer for more than 15 years, supervisor and lecturer.
For 12 years he served as Board Member in World Association for Positive and Transcultural Psychotherapy. Council Member since its establishment, participated from 2001 in every Congress organized from EABP with his presentations and workshops. Since 1999 he is a permanent Board Member in EAP and chair of the Committee for refugees. Currently he is a member of the Training Standards Committee in EABP. He is holder of an ECP and a WCP.
Since 2010 he has provided training and workshops in Turkey, Macedonia, Albania, Poland, and Ethiopia. He has published more than 25 scientific articles and a handbook on positive psychotherapy.
He is working in private practice in Kosovo together with his daughter Elmedina, who is a PhD candidate in clinical psychology and body psychotherapist. He is married and has two children.
ENESA MAHIC
THE WAR IS(N'T) OVER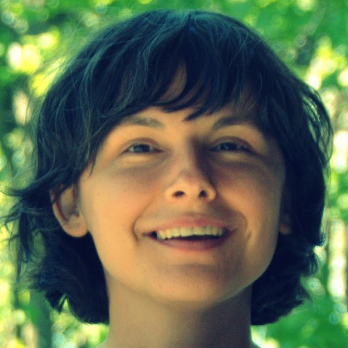 Enesa Mahić is a body oriented psychotherapist and psychologist based in Croatia.
She completed four years of the Core Energetics training, which she then co-organised and assisted Siegmar Gerken for another four years. She has also completed a 3-year trauma work training by the founders of the Center for Intentional Living, dr. Judith Sarah Schmidt and dr. Alexis Johnson as well as a 3-year training in Somatic Experiencing by Peter Levine, PhD, and a 2-year training in Expressive Art Therapy by dr. Avi Goren.
As one of the pioneers of the body psychotherapy in Croatia, she is one of the co-founders of the Center for Integrative Development, where she is still working as a trainer and a supervisor in Croatia, Serbia and Hungary.
In her private practice she works with individuals and groups, combining psychotherapeutic experience with one of her biggest passion – dance meditation.