Panel 3
IDENTITY AND CULTURAL ASPECTS
JIL VAN DER AA – panel Chair
IDENTITY AND CULTURAL ASPECTS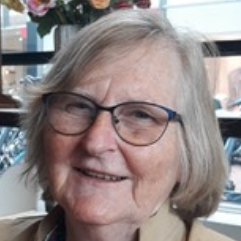 Jill van der Aa (originally from New Zealand) studied history and education which she taught, before following her love of theater. After moving to The Netherlands, she established an English speaking theater group in Amsterdam and later trained in body psychotherapy. Since 2000, she has worked with the EABP in various capacities – congress organiser, board member, chair of membership and PR committees and managing editor of the IBPJ. She was given an honorary membership of EABP and is now retired, working on a history of the EABP. Recently, she authored Kunst Zoektocht Vreugde (Art Quest Joy) – interviews with local Dutch artists.
MARC RACKELMAN
HELPING 'REAL MEN' TO BECOME REAL MEN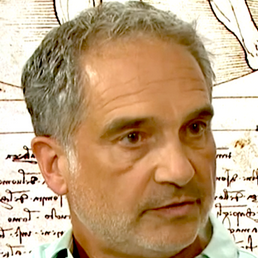 Marc Rackelmann was born 1964, Dipl. Pol., ECP, Body-psychotherapist and couples therapist from Berlin.
Trainer and supervisor for body psychotherapy and couples therapy, author of professional articles and of 'Make Love – das Männerbuch', 2nd chairman of the German Association for Body Psychotherapy (DGK) and Board member of the European Association for Body Psychotherapy (EABP).
RUBENS KIGNEL
CULTURAL IDENTITIES CAN SHARE THE WORLD TOGETHER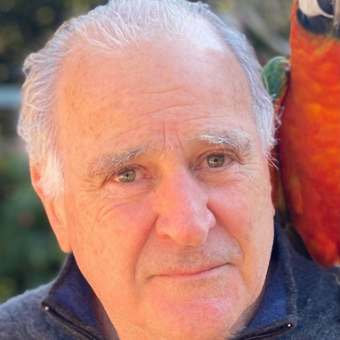 Rubens Kignel has a PhD from the University of Bologna, Italy. He is a psychotherapist, an international trainer for Biodynamic Psychology and Biosystemic and a guest teacher in University of São Paulo. He teaches and trains his own methods in several different countries, including Brazil, Europe, Japan, South America and North America. Along with Maurizio Stupiggia he co-founded The Bio-Integral Institute of Body Psychotherapy in Tokyo.
MORIT HEITZLER
Gender identity and God wrath: how cultural expectations determine body-perception
Morit Heitzler is an experienced, relational body psychotherapist, supervisor and trainer, who regularly leads workshops and groups. She has been teaching various training courses in the UK and Israel for many years. Specialising in trauma therapy, she has developed an integrative approach to it, by incorporating a-within-and-overall relational perspective, using Somatic Trauma Therapy, Body Psychotherapy, attachment theory, sensory-motor, EMDR, modern neuroscience and Family Constellations. Morit brings into her practice a wide range of theories and approaches, aiming to enhance, support and gently challenge her supervisees and students, towards their own learning edge. For more information on her work and publications: www.heitzler.co.uk
LJERKA ZORIĆ
Differences in experience between oncology patients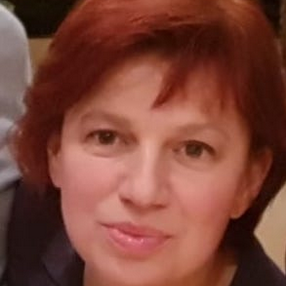 Ljerka Zorić is a psychotherapist of Integral body Psychotherapy from Croatia. She is a trainer and supervisor in schools for Personal development.
A lot of her practice as a psychotherapist is focused on work with oncological outpatients, integrating Body psychotherapy, attachment theory, Behavioral-Cognitive and Somatic Experience theory.
Ulrich Sollmann
Not only is the foreigner foreign, but i am also foreign to myself, or: the relevance of transcultural communication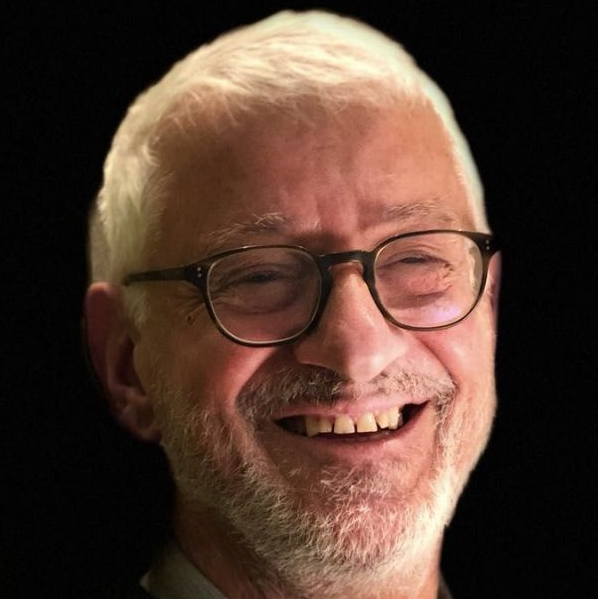 Sollmann, Ulrich: Body Psychotherapist (Bioenergetic Analysis), Social Scientist, executive coach in the field of management and politics, Guest Professor at Shanghai University of Political Science and Law (SHUPL).
He is also senior lecturer at Maltepe University Istanbul, Publicist, Blogger, member of editorial boards of various scientific journals, working in China since more than 10 years regularly.