Panel IV
Please note that this Panel IV will take place in Lecture Hall 2.
The body in the culture and the culture in the body
---
Moderation: Julianne Appel-Opper
The important link between culture and body has been long neglected to an extent that most BPT textbooks do not even list 'culture' in their indexes. This does not fit to our daily work especially with traumatized clients who left their homelands, voluntarily or forced as refugees and migrants. Panel participants will introduce their perspectives on the theme, speaking about their teaching and clinical background including their own personal experiences around embodied manifestations of culture. The relationships between macroscale: ethnical culture, society, socio-economic classes, political cultures and microscale – e.g. bodily looks, signs, symbols, rhythms, and symptoms will be explored and discussed.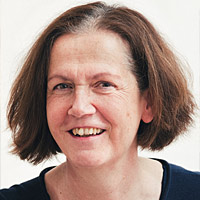 Julianne Appel-Opper, Dipl-Psychologist, Psychological Psychotherapist, UKCP Registered Integrative Psychotherapist, MUKAHPP, Supervisor (Univ. of Birmingham, U.K.), international trainer, visiting tutor at psychotherapy training institutes e.g. Norway, Rumania, U.K. since 2001. For 12 years she lived and worked in France, Israel, California and in the U.K. Since 2006 in private practice in Berlin. She has run international training programs about interbodily processes in Berlin for many years. Beside these themes, she has published on the interlink between body and culture since 2010.