Day trip to Cape Sounion – Post Congress experiential event
On Monday, the last day of the congress, a post-congress event will be combined with a day trip to Cape Sounion, a site of unique beauty and symbolism.
The event will take place at the temple of Athena, an archaeological site which inspires emotions of peacefulness, awe and connection with universal roots.
Optional, following the event there will be a tour at the temple of Poseidon (extra fee for entrance to temple of Poseidon 8 €), the god of the sea and of the unconscious and a swim at the blue Aegean waters (weather permitting).
Subsequently, those of you who want may enjoy authentic Greek specialities, together with your colleagues, in one of the nearby tavernas (traditional greek restaurants).
After lunch there will be enough time to wander around the area or have coffee by the sea, enjoying one of the wonderful sunsets at the area of Sounion.
Day trip schedule
| | |
| --- | --- |
| Departure by coach from the entrance of the Titania Hotel | 09.00 |
| Post-Congress event | 10.30 – 12.30 |
| Lunch | 14.30 |
| Return | 18.30 |
We cite the description of our colleague Panagiotis Stambolis, Chair of the Congress Content Scientific Committee, relevant to the experiential Post-congress event:
Part of the advanced therapeutic process in Reichian Body-psychotherapies is the reconnection with one's emotional, spiritual and energetic core. For Reich, this was the culmination, fruition and goal of the process of de-armoring, of the breaking through the secondary stratus of emotions. For Reich, this core arises from the depths of the ocean of cosmic orgone energy, embodied through the process of life and returns to it upon death of an organism. But this idea of the core is to be found in most non-religious spiritual paths, of East and West.
It is the embodied inner fire, the inner sun, the Inka seed, the Buddha Nature, the primordial state manifesting like the sun in the sky of the dimension of phenomena (Dharmakaya).
In the energy medicine path, one reconnects with the energy of the sky, of Mother Earth, of the sun and the moon, the elements, purifies one's condition from energetic and perceptual hindrances, and reinforces one's core, its manifestation and awareness of it. In this short event, with the use of simple and direct techniques we will reconnect with the vibrant elemental forces of this very special locus that was chosen and used by ancient Greeks as a power place, and by uniting male and female energies, we will empower our embodied connection with our core and the cosmos.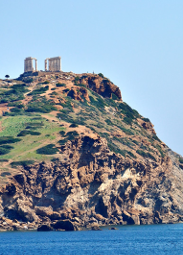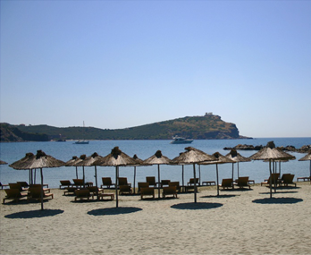 ---