Panel 5
BODY, IDENTITY AND THE DEVELOPMENT OF THE BP-CONCEPTUAL DISCUSSION
FRANK RÖHRICHT – panel Chair
THE IDENTIFY QUESTION FOR BODY PSYCHOTHERAPY – WHO WERE WE AND WHO ARE WE GOING TO BE?
Frank Röhricht is a Consultant Psychiatrist and Body psychotherapist working in the NHS, with 30 years of experience working with patients suffering from severe mental illness; he is Honorary Professor of Clinical Psychiatry at the Wolfson Institute for Preventive Medicine, Queen Mary University London; and Honorary Professor of Psychiatry, St. George's Medical School, Nicosia University / Cyprus.
Medical Director for Research, Innovation and Medical Education East London NHS Foundation Trust.
FR developed the first international master programme for body psychotherapy and is Co-Director Master Program "Clinical Psychology with Body Psychotherapy Certificate" in Istanbul, Maltepe University (from autumn 2019).
VITA HEINRICH-CLAUER
THE INTEGRATIVE FUNCTION OF VOCAL EXPRESSION – WORKING WITH NEGATIVITY
Dr.  Vita Heinrich-Clauer, Dipl. Psych., CBT, IIBA Faculty since 2010. She is a psychotherapist, supervisor, lecturer, teacher, author, editor.
She is a licensed psychologist for depth psychology and practices psychotherapy since 1989. Trained in Bioenergetic Analysis 1985-1991 in Germany. She is a member of the IIBA European delegate of the Board of Trustees.
As an International Trainer for Bioenergetic Analysis she works in Russia, Scandinavia, Switzerland, Germany, Poland, Brazil, New Zealand.
Editor of the reader "Handbook Bioenergetic Analysis", published in German, English, Italian, Portuguese, French , Russian. She has a special interest in diagnostics, somatic resonance, psychosomatics, developmental trauma, self-care for therapists, bioenergetic work with the voice and body work with couples.
GILL WESTLAND
WHERE IS OUR POWER?
BODY PSYCHOTHERAPY IN A TIME OF NEOLIBERALISM, CLIMATE CHANGE, AND THE MAJOR SHIFT IN GLOBAL CONSCIOUSNESS.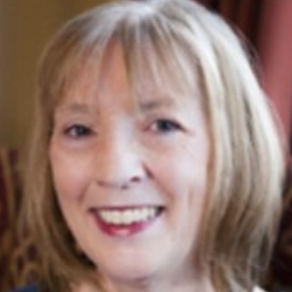 Gill Westland is founder and Director of Cambridge Body Psychotherapy Centre which trains body psychotherapists.
She is a UKCP registered Body Psychotherapist, trainer, supervisor, consultant and writer. She is a full member of the European Association for Body Psychotherapy and a co-editor of the journal Body, Movement and Dance in Psychotherapy.
She is the author of Verbal and Non-Verbal Communication in Psychotherapy (Norton, 2015) and various articles and book chapters. In 2012, she wrote UK Body Psychotherapy Competencies, with Clover Southwell & Michaela Boening.
She has written on Healing trauma through embodied relating: Re-establishing rhythms of relating. (Routledge, 2020), and Beyond Interpretative Phenomenological Analysis: Using body awareness and mindfulness meditation practices to research body psychotherapy. In The Art and Science of Embodied Research Design: Concepts, Methods and Cases. (Routledge, 2021).
More recently she has been revisiting touch and trauma.
GEORGE DOWNING
BODY & IDENTITY: SOME KEY DISTINCTIONS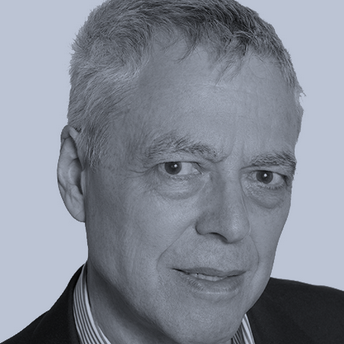 George Downing, Ph.D., is an American clinical psychologist who lives in Paris.  
He does training and supervision in numerous contexts, including for psychiatric and clinical psychology teams at the Universities of Munich, Heidelberg, and Basel; Bicocca University, Milan; the University of Girona, Spain; and the University of Turku, Finland. He is a research consultant for the Safran Laboratory at the New School for Social Research, New York, and Bilgi University, Istanbul.
He has published various writings on psychotherapy, child development research, and related topics.
CHRISTIANE LEWIN
THE RELEVANCE OF BODY-PSYCHOTHERAPY IN THIS TIMES OF CRISIS
Christiane Lewin has been a licensed a body psychotherapist since 1981. In 1987, she co-founded the School of Biodynamic psychology.
She is an international trainer and supervisor as well as speaker at various international conferences.
She is also a founding member of the European Association for Body Psychotherapy.
PATRIZIA MOSELLI
HOW BODY PSYCHOTHERAPY CAN HELP THE INDIVIDUAL TO STAY GROUNDED IN TROUBLED TIMES
Patrizia Moselli. Psychologist, psychotherapist. International trainer, member of the Faculty and Board of Trustees of IIBA (International Institute for Bioenergetic Analysis), President of the Italian Society of Bioenergetic Analysis (S.I.A.B.), Past President of Fiap (Italian Federation of Psychotherapy Associations), member of the Board of Directors of the Sipsic (Italian Society of Psychotherapy). Trained and senior trainer also in the person-centred approach, she has collaborated with Carl Rogers in the facilitation of intercultural meeting groups in Italy and in Europe. She has been involved in training and supervision for more than twenty years and numerous essays by her have been published in Italian and international journals. You have published, with FrancoAngeli Editore, "The wounded healer. The therapist's vulnerability" (last reprint 2015) and "Bodily mediated counseling and its contexts. Bioenergetic analysis in helping relationships" (last reprint 2016). You edited the volume "Our affective sea. Psychotherapy as a journey", published by Alpes (2011).