Congress' Events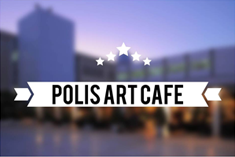 We invite everybody registered to the Congress to the "Embodied Cocktail" on Thursday 13th October at 20.30.
The cocktail will be offered by the Congress coordinators in the most well hidden secret of Athens Center, which is the "Polis Art Café" located opposite to the TITANIA hotel at Pesmatzoglou 5 str., above the Arcade of the Book. The evening will be dedicated to the acquaintanceship and interaction among Congress participants and it will be enriched by pleasant artistic surprises.
We have chosen for Saturday's "Dinner and Dance" (15th October 21.00) the "Eleon-loft" roof garden, which has a unique peripheral view to our city and to the sacred Rock of the Acropolis.
An impressive variety of tasty combinations will be at our disposal under the signature of Jean Yves Carattoni an awarded French Chef and his group.
---