Congress workshops
The Basic Experience of the Self of Contact in this distancing world
We live in a time in which the emotional relationship risks being strongly conditioned by the digitalization of the world and the consequent virtualization of human relationships.
In clinical practice people experiencing great difficulties in establishing and maintaining couple relationships are increasingly encountered. The most frequent behaviors are found in isolation; reacting in a phobic way when the daily experience opens up to an intimacy of relationship perceived as dangerous; entering into a sort of emotional and feeling anesthesia.
Many BES show alterations in interpersonal difficulties, but Contact occupy a predominant role. This is always altered where one must continuously maintain a safe distance from the other, under penalty of losing one's identity and psycho-body boundaries.
In Functional Psychology (Rispoli, 1993) the entire human behavior is explained starting from how the Basic Experiences of the Self (BES) are crossed. These are lived with Sense since they are experienced with the whole psycho-body Self: emotions, sensations, movements, physiological systems, and thoughts. If BES are not fully lived due to some lack of the primary environment or even for cultural pressures, they are altered thus causing diseas, and non-adaptive and unsatisfactory behaviors for the people who make them.
A sequence of techniques suitable for reopening and mobilizing some BES will be proposed, in particular the Contact one.
The modality will be experiential, where each participant can directly experience the proposed techniques. After this there will be a moment of sharing in the group of the experiences passed.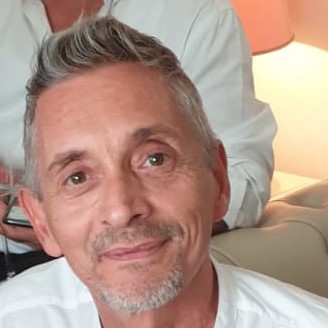 Luciano Sabella, Functional psychologist-psychotherapist, carries out clinical activities at his studio in Florence, Italy. Member of the Sif since 1997, trainer and supervisor at the School of Functional Psychotherapy since 2003. Member of EABP Forum, member of AIPC. Author of clinical and epistemological publications. Creator and conductor of training and prevention projects. Speaker and conductor of numerous speeches and workshops at international meetings, including the EABP congress of 2014, 2016 and 2018.
Email: lucianosabella3@gmail.com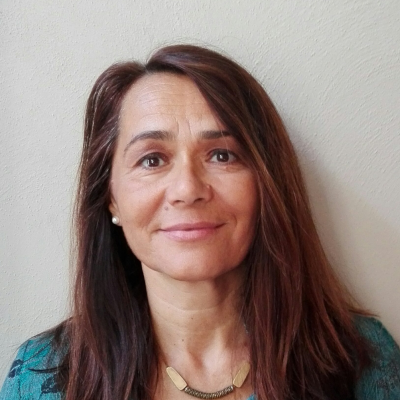 Enrica Pedrelli Psychologist, Psychotherapist, she is member of Functional Psychotherapy Italian Society (SIF, www.psicologiafunzionale.it) and she is Professor, Trainer and Supervisor in Functional Psychotherapy European School since 2003 (SEF). Member of EABP Forum. She's been working for several years in the field of trauma and parenthood. Email: epedrelli@libero.it
Sense and Sensations:
Experiencing the Fullness in Life… in anything we do
The work of Elsa Gindler influenced Wilhelm Reich and thus began the deep process of sensing and feeling that has developed into so many various somatic psychotherapies/body psychotherapies in our world today. Charlotte Selver and others offered Gindler's work in the U.S. and throughout Europe. It has popularly come to be known as Sensory Awareness.
In this brief workshop we will taste a bit of classic sensing, with focus on bringing ourselves more into our aware presence of the moment. From our own experiences of sensory awareness we can perceive how to connect with our clients and lead them into sensing and connecting more with themselves; thereby we all can be, work and feel more fully into our world.
Judyth O. Weaver, PhD in Reichian Psychology was co-founder of the Santa Barbara Graduate Institute and creator and founding chair of its Ph.D. Program in Somatic Psychology. She taught at the California Institute of Integral Studies for 25 years as well as being founding faculty at Naropa Institute, creating its T'ai Chi Ch'uan program. She is also certified in Somatic Experiencing, massage, Biodynamic Craniosacral Therapy, and Pre- and Perinatal Therapy. She is a senior teacher of T'ai Chi Ch'uan, Sensory Awareness and Rosen Method. She maintains a private practice in Seattle, Washington and on Cortes Island, B.C., Canada and has brought her work throughout the world.
Ten benefits to deepen your clinical skills and expand your professional life
The International Body Psychotherapy Journal (IBPJ) is the growing voice of body psychotherapy and somatic psychology. With a reach of over five thousand professionals internationally, it is becoming an essential vehicle for the clinical, academic, scientific, and legal maturation and expansion of our field.
This presentation focuses on the growing importance of the IBPJ and the benefits it offers your professional career. Our international selection of authors brings together leading-edge innovations that can move body psychotherapy towards taking its place on the psychological world stage.
The IBPJ wishes to reflect all of your voices, and we hope that you will come to meet our Editorial Team. We want you to know us, and we want to know you so that we can best reflect you and promote our field.
The workshop will be in English.
The International Body Psychotherapy Journal
Facilitators: Madlen Algafari, Aline LaPierre, Antigone Oreopoulou, Christina Bogdanova.