P-C WORKSHOP V
Title: "A Thousand Paper Cuts – Embodied Microaggressions in Clinical Practice and Everyday Life"
Presenter: Rae Johnson
Description:
How can well-intentioned body psychotherapists become more skilled in supporting clients from marginalized social groups? How do we navigate the complexity of intersecting social identities and our own histories as we form healing relationships with clients? In this participatory workshop we will explore the traumatic imprint of sexism, racism, ableism, homophobia, and other forms of oppression, with a particular focus on how to recognize the impact of microaggressions – one of the most subtle yet damaging expressions of systemic oppression. More specifically, we will discuss how these "everyday slights, indignities, and put downs" are often conveyed unconsciously through our nonverbal communication, making identifying and responding to them more challenging. Tools and strategies for working with this significant but often overlooked form of trauma will be offered, including practical suggestions for supporting clients, colleagues, and students in naming, hearing, resisting, and resolving them.

Participants will learn to:
• identify ways that implicit bias can "leak" into body language
• recognize and respond to the somatic indicators of trauma following a microaggression
• develop strategies for naming and hearing examples of microaggressions in clinical work
By cultivating awareness, knowledge, and skill around these everyday experiences, we can support ourselves and our clients in healing these relational "papercuts", thereby opening to a fuller experience of ourselves as authentically embodied relational beings in the context of a complex and changing social world.
Language: English
Maximum group size: 24
Biographies: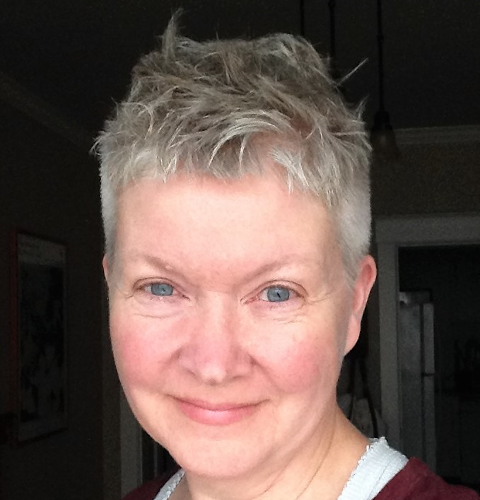 RAE JOHNSON, PhD, RSW, RSMT, BCC is a queer somatic psychotherapist, social worker, and scholar/activist working at the intersection of embodiment and social justice. Key themes in their work include the embodied experience of oppression, somatic research methods, and the poetic body. They chair the doctoral program in somatic studies in depth psychology at Pacifica Graduate Institute in Santa Barbara, California and teach internationally on embodied activism.