SHORT BIOGRAPHIES (In order of appearance)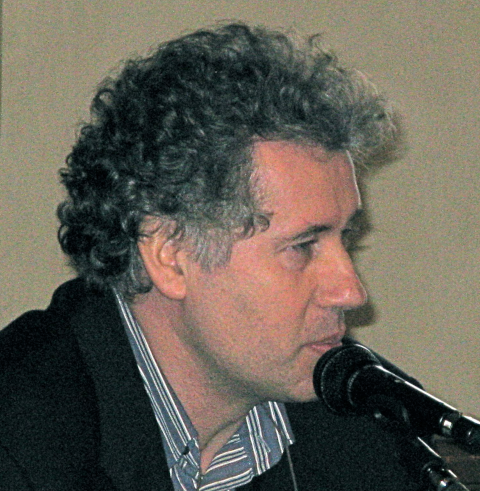 Maurizio Stupiggia: Body-psychotherapist. After having worked several years as a psychoanalyst, he started integrating body work and family therapy in his approach.
He was the founder, together with Jerome Liss, of the Biosystemic psychotherapy, recognized by the Italian government as an University specialization.
He works as a trainer in some European countries, in Japan and Latin America.
Professor at the University of Bologna in Group counseling until 2003, then Professor of General Psychology at the University of Genoa (Faculty of Medicine) until 2016; now professor at University of Milano.
Beside many articles, he wrote two books, which were translated in other languages, "La terapia biosistemica" and "Il corpo violato". In collaboration with other authors he published "Il benessere nelle emozioni" (2009), and "Biosistemica, la scienza che unisce" (2015).
Genovino Ferri: President of AIPC (Italian Body Psychotherapy Association), President of SIAR (Italian Society of Reichian Analysis), psychiatrist and Reichian analyst, member of the New York Academy of Science (N.Y.A.S.), Director of the Italian School of Reichian Analysis (S.I.A.R.), Specialisation in Psychotherapy (D.M. 16.01.2004), Trainer for Supervisors in: Berlin, Germany; San Paolo, Brazil; Athens, Greece; Sofia, Bulgaria and Rome, Italy.
Author of the following books: Psicopatologia e Carattere (Ed. Alpes 2012), Il Corpo sa, Storie di Psicoterapie (Ed. Alpes 2017), Il Tempo nel Corpo (Ed. Alpes 2020), Body Sense (e-book, Ed. Alpes 2017) and Psychopathology and Character (e-book, Ed. Alpes 2018).
Managing editor of the CorporalMente series, Alpes Edizion. Former Director of the Psychiatry and Psychotherapy integrated operational unit at Atri Hospital, Teramo, Italy and the Chairman of Studio Analysis, Psycotherapy and Social Clinic in Atri, Italy
Carmen Joanne Ablack: is currently President of the European Association for Body Psychotherapy (EABP). She is an Honorary Fellow and Full Clinical Member of the UK Council for Psychotherapy. Carmen's work includes teaching, supervising and offering group, couples / relationship, and individual psychotherapy. She is published in several books and journals on subjects including clinical contemporary practice, intercultural communications, and therapeutic dilemmas. Carmen has a background in working with performers and those suffering trauma, as part of her clinical and supervision practice. She is a faculty member at Gestalt Centre (London), teaching and supervising on the MA Psychotherapy programme. She has been a visiting tutor, workshop leader, keynote speaker and supervisor in the UK and abroad for more than 22 years. Carmen is a founding member of the Leadership Group of the Black, African and Asian Therapists Network (BAATN) in the UK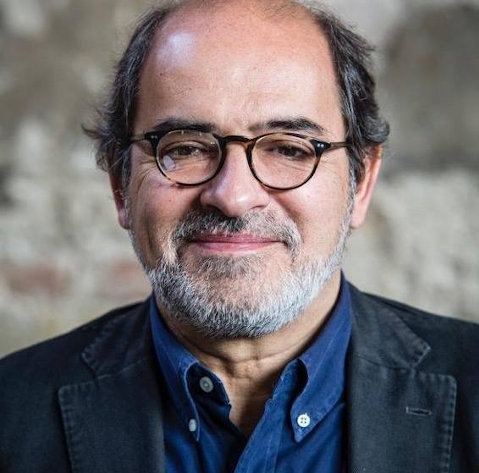 Vittorio Gallese is professor of Psychobiology at the University of Parma, Italy, and was professor in Experimental Aesthetics at the University of London, UK (2016-2018). He is an expert in neurophysiology, cognitive neuroscience, social neuroscience, and philosophy of mind. Gallese is one of the discoverers of mirror neurons. His research attempts to elucidate the functional organization of brain mechanisms underlying social cognition, including action understanding, empathy, language, mindreading and aesthetic experience.
Frank Röhricht Consultant Psychiatrist; Body psychotherapist; Honorary Professor of Clinical Psychiatry at the Wolfson Institute for Preventive Medicine, Queen Mary University London; and Honorary Professor of Psychiatry, St. George's Medical School, Nicosia University / Cyprus. Medical Director for Research, Innovation and Medical Education East London NHS Foundation Trust.
1984-1987 training as body psychotherapist in Netherlands; 1984 – 1989 studying medicine (state examination 1989); Specialist training in psychiatry, neurology and psychosomatic medicine in Germany / Berlin from 1990 to 1997; MD on the subject of body image psychopathology in schizophrenia. Since 1997 working as consultant psychiatrist in the NHS, UK / London.
2000 to 2013 clinical director for general adult psychiatry services; Member of the European Association of Body Psychotherapy / EABP; 2005 until today patron of the Association for Dance Movement Psychotherapy UK;
Research focus: body image phenomenology / embodiment and evaluation of new psychotherapy interventions (especially body psychotherapy) for severe mental illnesses; other research: creativity and art therapies; Transcultural psychopathology; Community psychiatry care models.
Co-Direction Master Program "Clinical Psychology with Body Psychotherapy Certificate" in Istanbul, Maltepe University (from autumn 2019).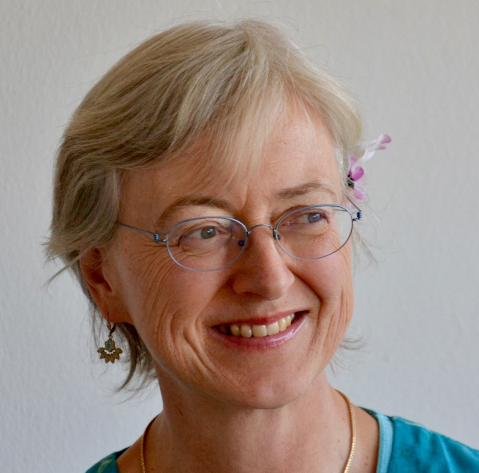 Marianne Bentzen is a somatic psychotherapist and author who has worked with clients and taught mental health professionals internationally since 1982. She has presented at more than forty international and national conferences and written numerous articles and books. Since the early 1990s, she has developed Neuroaffective Developmental Psychology (NADP) as well as emotional training programs and assessment tools with her friend and colleague, psychologist Susan Hart. A long-time meditator, she also uses her meditative practice as a resource in fine-tuning professional approaches to mental illness, emotional intelligence in caregivers and personal development
Corrado Sinigaglia Professor of Philosophy of Science. I have been at University of Milan since 2001 when I was appointed as Assistant Professor there. Before that I studied at the Husserl-Archives of Leuven (1992-1993), at the Ecole Normale Superiéure of Paris (1994), and at the University of Genova (1995-1999), where I obtained my PhD in Philosophy of Science. I'm currently working on the role of motor processes and representations in making sense of self and others. Recently, I've published (with G. Rizzolatti), the book Specchi nel cervello. Come comprendiamo gli altri dall'interno presso l'editore Raffaello Cortina, Milano (an English version will be published by OUP).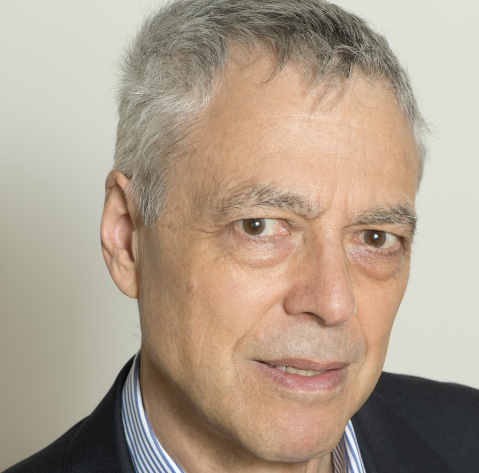 George Downing, psychologist, teaches Body-Focused Therapy, an integrative method. Currently he does training and supervision for clinical teams at the universities of Munich, Heidelberg, Basel, Girona, and Bologna. He is also a guest teacher in post-doctorate psychotherapy programs at New York University and the New School for Social Research.
Patrizia Moselli Psychologist, psychotherapist. International trainer, member of Faculty and Board of Trustees dell'IIBA (International Institute for Bioenergetic Analysis), President "Società Italiana di Analisi Bioenergetica (S.I.A.B.)", Past President Fiap (Federazione Italiana Associazioni di Psicoterapia), member del Consiglio Direttivo della Sipsic (Società Italiana di Psicoterapia). She worked with Carl Rogers in Italy and Europe. Since twenty years she is trainer and supervisor. She published with Franco Angeli Editore, "Il guaritore ferito. La vulnerabilità del terapeuta" and "Il counseling a mediazione corporea e i suoi contesti. L'analisi bioenergetica nelle relazioni di aiuto". She edited "Il nostro mare affettivo. La psicoterapia come viaggio", Alpes (2011).
Sheila Butler
Michael Heller Born in 1949, Michel Heller trained and worked in French speaking Switzerland in experimental psychology, research on nonverbal communication, and became doctor in psychology and sports, while training in Geda Boyesen's body psychotherapy method. He developed his own brand of clinical work, as researcher, psychotherapist, supervisor, international trainer, lecturer and author. He is now executive psychologist at the psychosomatic readaptation service in the Le Noirmont Clinic in Switzerland, and practices in Lausanne. His main publication is Body Psychotherapy: History, Concepts & Methods (also exists in French and German). Website: www.aqualide.com
Margherita Spagnuolo Lobb – director of the Istituto di Gestalt HCC Italy(Siracusa, Palermo, Milan), a post-graduate School of Psychotherapy, recognized by the Italian Minister for the Universities and Research; Director of the International Training Programs in Gestalt Psychopathology and Development; and of Programs for Supervisors accredited by the European Association for Gestalt Therapy. Margherita leads Gestalt therapy workshops and training programs in more than 25 countries. Past-President: FISIG, EAGT, SIPG, FIAP, she has received the Lifelong Achievement Award from the Association for the Advancement of Gestalt Therapy (AAGT) (Toronto, Canada, 2018). Her most recent book, The Now-for-Next in Psychotherapy. Gestalt Therapy Recounted in Post Modern Society (2013) is available in 8 languages. She is Editor in chief of the International Gestalt Therapy Book Series.
More about her work: https://www.gestaltitaly.com/margherita-spagnuolo-lobb/
Herbert Grassmann Chair of the EABP Reseach & Science Committee. As a trauma specialist, he has presented trainings on the treatment of trauma in Europe, the US and South America (Brazil, Colombia, Mexico), especially focusing on the phenomena of domestic violence and chronic pain. Professor of Psychosocial Studies and Bodymind Healing; Parkmore Institute and Associate Professor at the Matepe University in Istanbul for MA in Clinical Psychology with Body Psychotherapy Certificate. At the TSRC Advisory Board Traumatic Stress Research Consortium with Stephen W. Porges of the Kinsey Institute Indiana University, he is currently participating on a study of body psychotherapy practitioners, their personal histories, current stressors, and health.
Aline LaPierre Creator of NeuroAffective Touch® and director of The NeuroAffective Touch® Institute. She teaches NeuroAffective Touch®, a body-focused and neurologically informed psychotherapy that uses somatic therapy and body-centered approaches as vital psychobiological interventions. Dr. Aline LaPierre is past faculty in the somatic doctoral program at Santa Barbara Graduate Institute (2000-2010), a clinician, author, artist, consultant, speaker, and teacher. She is currently Vice-President of the United Sates Association of Body Psychotherapy (USABP) and Deputy Editor of the International Body Psychotherapy Journal (IBPJ). She was a member of the Allan Schore Affective Neuroscience study group for several years and maintains a private practice in Brentwood~West Los Angeles.
Will Davis Over 45 year's experience practicing and training in America, Japan & Europe. Developed Functional Analysis which focuses on the energetic instroke, plasmatic origins of early disturbance, the energetic qualities of connective tissue and its role in character development, the endo self, the gentle self-oriented release technique of Points&Positions and a unique synthesis of verbal therapy. Member of editorial boards of two journals, the Italian Society of Psychologists and Psychiatrists, the EABP, AETOS and teaches as a guest trainer . He lives with his wife Lilly Davis in the south of France.
Giovanni Ottoboni Adjunct Professor Department for Life Quality Studies at the University of Bologna.
Graduated in Clinical Experimental Psychology in 2001 at the University of Padua, obtained PhD in Psychological Sciences in 2006 at the University of Urbino, and a Postgraduate Diploma in Psychotherapy at the Body Functional School of Padua in 2010. Research fellow at the University of Bologna since October 2010 in the domains of Clinical Psychology and General Psychology. His research interests are directed towards the comprehension of the needs of people with frailties.
Riccardo Cassiano Ingoni Riccardo Cassiani Ingoni has trained as biologist, neurophysiologist, and bodyworker. He worked as a research fellow at the Neuroimmunology branch of the US National Institute of Neurological Disorders and Stroke, then for the Centre for Regenerative Medicine in Barcelona, and latterly for the Italian National Olympics Committee. Since 2007 he has been training health professionals on bodywork and biofeedback approaches for managing post-traumatic stress and chronic pain.
Steven Porges Stephen W. Porges is Distinguished University Scientist at Indiana University where he is the founding director of the Traumatic Stress Research Consortium. He is Professor of Psychiatry at the University of North Carolina, and Professor Emeritus at both the University of Illinois at Chicago and the University of Maryland. He served as president of the Society for Psychophysiological Research and the Federation of Associations in Behavioral & Brain Sciences and is a former recipient of a National Institute of Mental Health Research Scientist Development Award. In 1994 he proposed the Polyvagal Theory, a theory that links the evolution of the mammalian autonomic nervous system to social behavior and emphasizes the importance of physiological state in the expression of behavioral problems and psychiatric disorders. The theory is leading to innovative treatments based on insights into the mechanisms mediating symptoms observed in several behavioral, psychiatric, and physical disorders.
Biljana Jokic She has been developing her career in two parallel paths – as a body psychotherapist and researcher in social psychology and individual differences – which enables her to connect her body psychotherapy work to empirical research and wider social context. She graduated in psychology from the University of Belgrade and was awarded a PhD. from the same university. Biljana has been involved in research projects since the '90s, collaborating with various local and international research teams on both scientific and market projects. Currently, she is a research associate in the Center for Study in Cultural Development and the Laboratory for Research of Individual Differences, University of Belgrade. She is also a lecturer at the MA in Clinical Psychology with Body Psychotherapy Certificate, a programme developed in partnership between Maltepe University (Turkey) and The East London NHS Foundation Trust (ELFT, UK).
Gabriel Graça de Oliveira: Psychiatrist, psychotherapist, professor of Psychiatry and Medical Psychology at the Faculty of Medicine of the University of Brasilia. Founder and scientific advisor of APTA – DF – Núcleo de Mútua Ajuda a Pessoas com Disornos Afetivos.
Carlo Lepri: Psychologist and trainer, former contract lecturer at the Department of Education Sciences of the University of Genoa. For many years he has been involved in training and consulting activities in Italy and abroad on the issues of occupational and social inclusion of people with disabilities. Author of studies and publications in the sector. He is a member of the Scientific Technical Committee of the National Observatory on the condition of people with disabilities.
Roberta Rosin Psychologist, Functional Psychotherapist, SEF lecturer and supervisor, Group leader. Trainer at public and private institutions and author of several publications on issues related to gender difference and discrimination. President of the Association CON-TE-STARE, Sportello Attivo Transgender di Padova (Italy).
Rosanna De Sanctis psichologist, President Associazione di iDee di Bologna. Trainer of Società Italiana di Biosistemica di Bologna
Ulrich Sollmann: Studies in law and social science, with focus on sociology, economy, social psychology and psychology Certified in social science, state examination in law- and politics Guest Professor at Shanghai University of Political Science and Law (SHUPL) Further Education, Full training in Bioenergetic Analysis, (body-) psychotherapy, Gestalt-psychotherapy and group analysis, Full training in coaching, supervision and systemic consulting.
Since 1978 private practice: body-psychotherapy, supervisor and trainer.
Since 1980 executive-coach and consultant in the field of leadership, communication, health management, economy and politics
Since 1980 activities, research and projects in the field of health-management, psychotherapy and psychosomatics. Conceptualisation of psychoeducative learning.
Publicist in the field of body-psychotherapy, coaching, consulting and transcultural communication ( 9 books and more than 140 articles)
Since 1978 teaching assignments (Münster University, Witten/Herdecke University, Fudan University, Tongji Universtity, Peking Normal University, SHUPL et al) and lectureship at international congresses
Since 1980 bodypsychotherapy in transcultural context
Thomas Riepenhausen, M.A. Body Psychotherapist in Portugal since 30 years, trained in Biodynamics and Biosynthesis. Board member 2010-18, now member of the EABP Ethics Committee. Bologna congress registrar.
Sue Carter is a Distinguished University Scientist and Rudy Professor Emerita of Biology at Indiana University. A career biologist, Carter has studied the endocrinology of love and social bonds for more than three decades. She was the first person to detect and define the physiology of monogamy through her research on the prairie vole. These findings helped lay the foundation for the studies of behavioral and developmental effects of oxytocin and vasopressin in humans.
Carlota Benitez: Psuchologist and Psychotherapist, Venezuela 1956. Teacher and supervisor at Scuola Europea di Psicoterapia Funzionale, Rome. Member Società italiana di Psicoterapia Funzionale and Centro di Psicologia e Psicoterapia Funzionale of Rome. PhD in Psychology at Universitè Paris X-. Master in Psicoterapia Funzionale. She work sas a Psychotherapist since 1984 in France, Spain, Argentina, Venezuela, Mexico, and now in Italy. Many articles, and her last book: "Dal Funzionalismo al Neo-Funzionalismo in Psicoterapia", Alpes Italia 2019.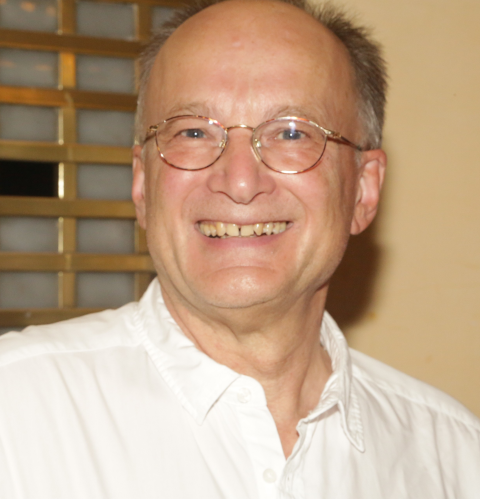 Ulfried Geuter, studied psychology, German literature and philosophy in Bonn, worked in research and teaching as a research assistant and in a research project at the Psychological Institute of the Free University of Berlin; 1982 doctorate, 1994 habilitation in psychology
Since 1984 further training in psychotherapy, first in conversational psychotherapy, then in body psychotherapy at the Institute for Integrative Biodynamics, Göttingen, and in psychoanalysis at the Institute for Psychotherapy, Berlin
1984-2009 worked as a science journalist for radio and press, 1986-1988 as a reporter in Brazil and elsewhere; since 1989 until today psychotherapist in private practice in Berlin
1999 Licensed as a psychological psychotherapist; licensed to practice psychotherapy based on depth psychology and analytical psychotherapy; registered as a psychotherapist in the medical register of the Association of Statutory Health Insurance Physicians in Berlin
Since 2000 active in further education in psychotherapy; teaching therapist, teaching analyst, supervisor and lecturer at training institutes in Berlin and Potsdam; 2002-2005 co-editor of the journal Psychoanalyse und Körper; since 2013 co-editor of körper-tanz-bewegung; since 2010 a.pl. Prof. for body psychotherapy in the master's degree course in Motology at the University of Marburg, majoring in body psychotherapy
Founding member of the German Society for Body Psychotherapy
Fabio Carbonari Psychologist, Reichian Body-Psychohterapist. Director and co-founder of Istituto Reich for Primary Prevention and Body Psychotherapy. EABP Board Member; AIPC-Italian Association for Body Psychotherapy Past President, board and scientific committee member.
His fields of research and work includes: Body Psychotherapy, prevention and health, baby and parents' body –psychotherapy, prenatal life.
Specializations: Psychosomatic Medicine: Istituto Riza – Milano (It); Reichian Body Psychotherapy – Character Analytical Vegetotherapy : SEOr – Rome (IT); Emotional First Aid: ZEPP – Bremen (D);Gentle Bioenergetic and Gentle Bioenergetic Baby Massage: Centro Studi Eva Reich – Rome (It); Short Body Psychotherapy (PBC): Istituto Reich – Ester – Rome (It)
Mainpublications: Psicoterapia corporea reichiana – Edizioni Accademiche Italiane – Roma 2015; La Psicoanalisi del Corpo – Spartacolibri, Roma 2009; Parenting the Parents in Somatic Psychotherapy Today – USA Body Psychoterapy Journal, Spring Edition 2013, pp. 44-52, USABP Pubblications.2009; L'eredità di Wilhelm Reich, in Groundingn°2–2007, Ed. Franco Angeli (Mi)
Sladjana Djordjević has a Master in Clinical Psychology and is certified Body Psychotherapist. She finished her Bachelor and Masters at University of Belgrade, Faculty of Philosophy, Department of Psychology.
She finished four years of studies in body psychotherapy in Tepsyntesis in Belgrade and after that additional two years of experiential studies of Gestalt Psychotherapy.
She holds National and European Certificate of Psychotherapy (ECP).
Rubens Kignel, PhD Guest teacher at University of São Paulo.
Trainer and psychotherapist in: Brasil, Italy, France, England, Hungary, Japan and other countries.
Director and founder of Institute of Body psychotherapy in Japan.
Doctor of University of Bologna, Communications and Semiotics.
Master in Semiotics, Universidade Católica, São Paulo.
François Lewin heads the French School of Biodynamic Psychology, of which he was co-founder in 1987. He is an international therapist, trainer and lecturer and teaches in Europe, South America and Japan. He is a founding member of the EABP (European Association of Body- Psychotherapy) and a member of the CSI (International Scientific Committee of Body Psychotherapy).
Giuseppe Carzedda Presidente IIFAB (Istituto Italiano di Formazione in Analisi Bioenergetica)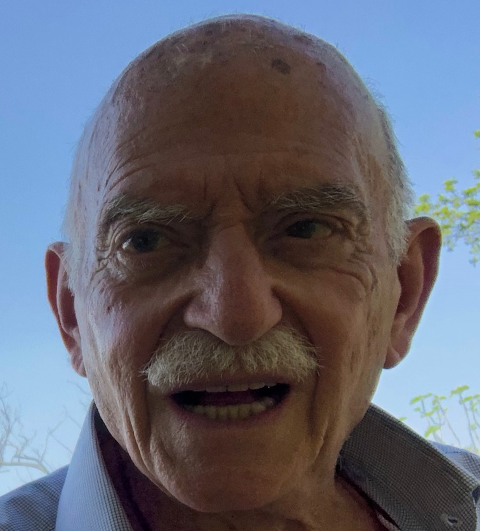 Francesco Dragotto Presidente SEOr-AIPeF (Scuola Europea di Orgonoterapia – Associazione Italiana per lo Sviluppo e l'Attuazione del Pensiero Funzionale)
Nitamo Montecucco Presidente INP Istituto di Neuropsicosomtica
Calogero Taormina is the President of SIF, Italian Society of Functional Psychotherapy
Laura Caetani Presidente ISI (Istituto Sviluppo Interazione G. Downing)
Simona De Stasio: Simona De Stasio, PhD, is Associate Professor of Developmental and Educational Psychology at Lumsa University of Rome. She is body psychotherapist and specialist in Infant-Parent Mental Health. She collaborates with the Department of Educational and Scholastic services of Town of Rome as trainer and supervisor for kindergarten's educators.
Dr. Chris Walling, PsyD, MBA, SEP, C-IAYT is a licensed clinical psychologist and the President of the United States Association for Body Psychotherapy, the hub of somatic psychology. His clinical focus in the behavioral sciences has examined the intersections of neuro-psychotherapy, affect regulation, and embodied psychoanalysis. He serves as the Associate-Deputy Editor for the International Body Psychotherapy Journal, and he serves on the Advisory Council for the Kinsey Institute for Sex Research at Indiana University. Dr. Walling is the Vice-President of the Education and Outreach for the Alzheimer's Research and Prevention Foundation where cutting-edge research is leading the field of brain longevity and integrative medicine. Dr. Walling is also a Clinical Associate at the New Center for Psychoanalysis in Los Angeles, California.
Marilena Komi, BA, MSc, ECP, is a Psychopedagogist, (University of Ioannina,Greece), Body-psychotherapist ,trainer and supervisor for the last 33 years, with previous background and professional activity in Architecture and Urban planning (Univ of Florence and Univ of Rome, Italy)
President of the "Wilhelm Reich" Center for Psychotherapy and Counselling and the Hellenic Institute of Vegetotherapy and Character Analysis (EINA) ,Athens, Greece (a European level EAP accredited school, EAPTI 2017)
Trained in Characteranalytic Vegetotherapy (EINA), in Gestalt psychotherapy (trainer Barrie Simmons) and EMDR Traumatherapy (Greek Institute of Traumatherapy) as main modalities.
General Secretary of the Greek national association for Body Psychotherapy (1998-2006) and Board member of the Greek NUO of EAP (2006-2008)
Member of the Scientific and Content Committee for Athens and Lisbon EABP Congresses
Member of the International Scientific Committee for Body-Psychotherapy (ISC)
ECP holder
Author of:
"The group, the body and psychotherapy", Lubrano-Kotula,C.,Komi,M.,(Thymari Ed, Athens, 2006)
"Character Analysis" EINA Editions, 2016 Athens, Greece
Mary Jane A. Paiva is a Clinical Psychologist, Body Psychotherapist and Reichian Analyst trained by Genovino Ferri and Federico Navarro, who have been practicing this model for over 40 years. After graduating as a Clinical Psychotherapist, Mary Jane became specialized in Psychoanalysis and Body Psychotherapy.
Mary Jane was invited to be the Psychopedagogy director and professor of SOVESP – Society of Orgonomy and Vegetotherapy of S.Paulo- Brazil where she worked for over 20 years.
Her experience goes far beyond, and she has been invited to participate in lectures all over the world. Mary Jane has also been writing articles for magazines in Brazil and in 2008 founded, with three other psychologists, the institution IBAR- Brazilian Institute of Reichian Analysis