Pre-Congress Workshop 5 11 October (10:00 – 13:30 and 15:00 – 18:30)
Eva Reich's Gentle Bio-Energetics: Connecting and Restoring the Natural Energetic Flow in the Body
Eva Reich assisted Wilhelm Reich, her father, with his work in the United States 1940's-50's and later called her development of his work Gentle Bio-Energetics (GBE).
"Of all those who knew and studied with Reich, Eva Reich has perhaps the most extensive knowledge of his work and life." Myron Sharaf,
Fury on Earth
, p. X.
Eva observed Reich's gentle work with babies/children and his research showing gentle stroking on the surface of the skin resulted in life energy expanding outward. As a result she developed butterfly touch to use in all the tools for babies/children/adults that she taught worldwide.
GBE theory is based on the following. At our core is a life energy that: pulsates; streams through the body; and charges and discharges. However, from conception to the present, we experience traumas that may limit the life energy, ex: difficult birth, unplanned/unwanted baby, abuse, operations, broken bones, etc. As a result of trauma, we may develop verbal, body, energetic armor for protection that may also impede the natural flow of energy.
The aim of Gentle Bio-Energetics is to restore the natural flow of life energy by: [1] applying techniques when a trauma happens to avoid having to do therapy years later; or [2] helping individuals later in life heal memories held in the body. The process involves melting the armor using some of the 30 techniques that Eva Reich developed or incorporated into GBE that enhance the process.
Eva focused on the importance of the primal time development and became an expert in recognizing the impact of primal trauma on people's lives. She believed that the early body structure remains in all of us and experiences of these times may have been repressed because of the pain. Now from within ourselves we continue the repression, limiting our capacity to fully experience life. Some of the tools she integrated into GBE deal with healing the bio-energetic memories from primal time including Psychodrama Birth and Metamorphosis.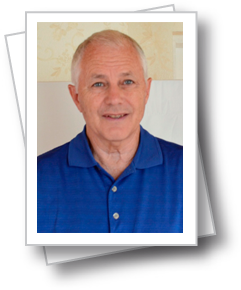 Richard Overly began practicing therapy in 1968. He trained with Eva Reich in Gentle Bio-Energetics from 1985 until she stopped. Eva invited him to assist her and to teach GBE workshops. Richard helped create the Gentle Bio-Energetics Institute, USA, to continue Eva's work including programs in Europe, Singapore, and US. In consultation with Eva, he wrote Gentle Bio-Energetics: Theroy and Tools for Everyone; Eva Reich's Butterfly Touch Massage™; A Manual of Polarity Therapy with Gentle Bio-Energetics.
---