Auditorium – Presentation 4 14 October (11:30 – 13:00)
Round Table: "Trauma, Embodiment and Self Regulation"
by Domna Ventouratou, Herbert Grassmann, Lily Anagnostolpoulou, Marianne Bentzen and Zoe Schillat
Moderator: Zoe Schillat
CRM (Comprehensive Resource Model): The importance of multimodal resourcing
According to the neurobiology of remembering, when we target traumatic memories, the feeling of threat is the same as when the trauma was actually happening. The client is re-experiencing the terror at a multisensory somatic level and has fight-flight-freeze responses. In order to protect themselves from getting overwhelmed, clients dissociate and seem to have "resistance" to treatment. A new, attachment based treatment, CRM (Comprehensive Resource Model) (Schwarz, Corrigan, Hull and Raju, in press), addresses these difficulties by providing resources anchored at the midbrain level throughout the course of treatment. The client can be supported to stay present and step into the states of intense affect during the healing process.
Domna Ventouratou
Is a Systemic and Gestalt Psychotherapist (ECP holder), a Clinical Psychologist and an EMDR-Europe approved Trainer in EMDR). She is also a Trainer u.S. for the new therapeutic approach CRM (Comprehensive Resource Model). She worked in Germany and Austria for over 19 years and returned to Greece in 2003, where she founded the Institute for Trauma Treatment in Athens (www.travmatotherapeia.com). In her therapeutic work with attachment and dissociation disorders and adult survivors of childhood abuse and neglect she combines elements of Gestalt Therapy and Systemic Family Therapy with principles and methods of trauma treatment.
contact: ventouratou@gmail.com
Somatic Memory and Amnesia
Being able to be aware of one's body is an important part of contacting and supporting the body's inherent powers of self regulation. When people are caught in a field of Sensomotoric Amnesia they lose not only the ability to sense and feel the body but they lose also the inner orientation. Restoring our Somatic Memory System could give us access to a greater capacity for positive and negative life experiences. The therapeutic relationship gives the embodied container for the subtle energies of one's being.
Herbert Grassmann, Dr
Is a Body Oriented Psychotherapist in his own Praxis. He is also director of the European Association of Somatic Trauma Therapy (EAST), Executive Director of the Institute for Structural Core Therapy (SKT) and founder of SKT – Strukturelle Körpertherapie® and Somatic Memory. In the late '80s and early '90s he trained in Structural Integration. He is a Certified Hakomi Practitioner and trained with Pat Ogden and Peter Levine in Trauma Therapy. Author of several articles and the book: Zwei im Einklang (Kreutz-Verlag, 2004). Trainer in several Business Companies and lead presenter throughout the world.
Becoming Whole in Therapy, in Life
Reference will be made to two cases in therapy – supervision elucidating the process of integrating split parts of the person due to relational trauma.
I will also try to apply the same concepts to the practice of psychotherapy under present circumstances of living in a constriction field of real life situations. Is it possible to embody in a disembodied society?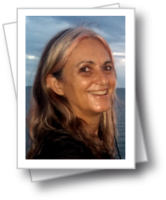 Lily Anagnostopoulou, Ph. D., Psychologist-Psychotherapist.
Biosynthesis International trainer. Director of the Greek Biosynthesis Center.
Lily has studied Biosynthesis with David and Sylvia Boadella, Bioenergetics with Alexander Lowen, Hypnosis with Ernest Rossi, Youngian Dream analysis with Winnifred Rushford.
Working with early trauma and neglect
When traumatic symptoms develop from severe attachment disorders, early essential building blocks of interaction and self-regulation remain undeveloped, such as curiosity, somatic sensations, intersubjectivity and the ability to reflect on new experiences. Based on research into neuroaffective child development of interaction and self-regulation, Marianne will outline typical trauma patterns and steps for developing core skills for beginning to heal pervasive attachment trauma.
Marianne Bentzen
Body Psychotherapist and author. Previously a trainer in the Bodynamic Institute, from 1998 she and psychologist Susan Hart have charted a cradle-to-grave overview of neuroaffective personality development (NAP). Marianne's work spans psychomotor development, developmental neuropsychology, trauma treatment, evolutionary psychology and systems perspectives.
A long-term, long-time meditator, she also brings a spiritual perspective to her work.
Restoring the Internal Capacities for Balance, Resilience, Vitality
Loss of connection is a central experience in trauma, as a symptom and as survival strategy. Disconnection can happen on multiple levels, disconnection from body parts, from feelings and thoughts, from other people and not least from a deeper sense of coherence and meaning in life. Current research in the broader field of neurobiologically informed trauma treatment focuses on the importance and interaction of embodiment and of the innate healing power of selfregulation, integrating new possibilities of effective therapeutic applications in traditional clinical practice.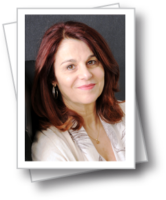 Zoe Schillat
Clinical Psychologist, Psychotherapist, Dipl.-Psych., ECP
Trained in Systemic- Psychodynamic- and Body Psychotherapy in Germany, where she has been practicing as a registered Psychotherapist over 25 years. Τrained and certified in Integrative Somatic Trauma Therapy (Somatic Experiencing®, Neuroaffective Relational Model /NARM™, Neuroaffective Psychotherapy NAP). She works in private practice in Athens and leads experiential training seminars in the field of Trauma Therapy and Personal Growth. Member of AGP, Vice-president of NOPG. Member of the Organisational Committee of the 20th EAP Congress 2015 and of the Sientific Content Committee of the 15th EABP Congress 2016.
---